Wellington Point
The Redlands is typified by the small communities which sprang up over a century ago to take advantage of the bayside lifestyle. Wellington Point is just such a community.
Based around the geographical feature of the Point, which stretches out into Waterloo Bay, the community enjoys a village lifestyle based around the local shopping precinct, but also has access to nearby pubs, clubs and extensive sporting facilities.
Water sports, fishing, picnics and boating are very popular pastimes at the Point itself all year round, with walks out to the tiny adjoining King Island at low tide a must for every adventurer.
Major features of the area include Geoff Skinner Wetlands, EGW Wood Sportsfield, Redlands Sporting Club, Doug Tiller Reserve, Valley Road Wetlands and a number of schools within a short distance of each other, such as Wellington Point Primary and High School, Redlands College and Mary MacKillop Catholic Primary School.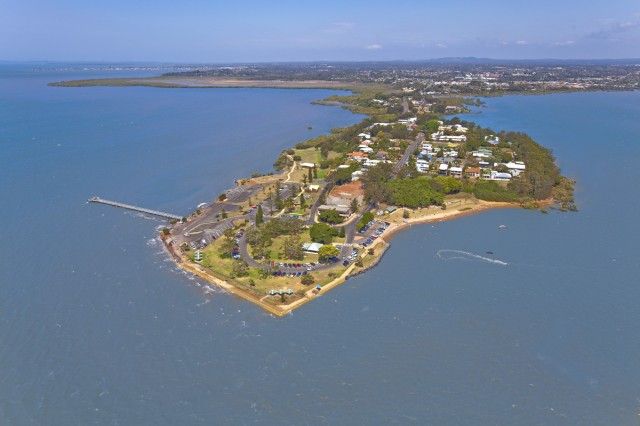 Birkdale, Ormiston and Thorneside

The 'sea change' allure of these suburbs stems from their tranquil bayside location, ample parklands, mix of housing styles and laid-back lifestyle. Sailing and fishing are second to none as Moreton Bay has mangrove estuaries, marine parks and some 360 islands to explore. Land values and house prices have experienced very good gains as the appeal of bayside living has gained pace.
Alexandra Hills
Alexandra Hills lies between Capalaba and Wellington Point, just to Brisbane's east. Only Cleveland separates it from the waters of Moreton Bay, making it a popular place to live. Considered a District Centre (next step down from major centres such as Cleveland and Capalaba), local shopping and business facilities are available, together with less extensive community and recreational activities.
Capalaba
Capalaba is the commercial heart of Redland Shire. Located on the edge of rural farmlands and bushland, beautiful Moreton Bay is just a10-minute drive away. The suburb's popularity and growth has increased dramatically due to a surge of interest in coastal and near coastal property. Home buyers get excellent value for their money and investors enjoy high occupancy rates, leading to good returns.
Cleveland and Raby Bay
Cleveland is a well-established seaside suburb that enjoys a relaxed and friendly atmosphere. Dwelling options include a mix of lovely older homes, townhouses, villas, modern marina-fronting prestige houses and units. The town's main streets feature public works of art, inscribed poetry, pocket parks and fountains designed by local artists and craftspeople.
Thornlands
Thornlands is a rapidly expanding bayside suburb where residential areas are surrounded by gardens, farmland, bushland areas and wetlands. The Eprapah Creek forms a significant mangrove area that is a valuable breeding ground for fish and habitat for waterfowl. As the Redland Shire has over 4000 koalas, be on the lookout for them as they laze in the tall eucalypts found in parks and suburban backyards.
Victoria Point, Redland Bay and Redland Heights
It's impossible not to notice the coastal village ambience that draws people to Redland Bay and Victoria Point like a magnet. A glistening white jetty protrudes into the silky waters of Moreton Bay where pelicans skim the surface. It's the kind of scene that invites passers-by to stop, drink in the area's natural beauty and realise that this is what life's all about.
Mount Cotton and Sheldon
The rural and semi-rural areas to the west of Redland Bay were once considered too far from Brisbane CBD. However, significant improvements to infrastructure have long dashed that perception. Just 10 minutes drive from the beautiful Moreton Bay, Mt Cotton has become a thriving residential suburb set amid peaceful surrounds.

Source: Redland City Council, Brisbane Australia and Flickr