Redland City, located in the Moreton Bay and Islands area, is an unspoilt jewel for holiday makers and visitors to Queensland's south east. Less than an hour from Brisbane's CBD, but light years away from the stress and pressure of city living, the Redlands is ideally located for people who want to be close to amenities yet escape for rest and relaxation.
From the area's award-winning hillside winery and lush hinterland, to lively bayside restaurants, galleries and museums: coastal bike and walking trails and marine-rich waters, including the unique southern bay islands nestled in the lee of North Stradbroke Island. We invite you to truly experience the Redlands where you can embrace the naturalness of our world to invigorate your body and soul.
Wellington Point
The Redlands is typified by the small communities which sprang up over a century ago to take advantage of the bayside lifestyle. Wellington Point is just such a community.
Based around the geographical feature of the Point, which stretches out into Waterloo Bay, the community enjoys a village lifestyle based around the local shopping precinct, but also has access to nearby pubs, clubs and extensive sporting facilities.
Water sports, fishing, picnics and boating are very popular pastimes at the Point itself all year round, with walks out to the tiny adjoining King Island at low tide a must for every adventurer.
Major features of the area include Geoff Skinner Wetlands, EGW Wood Sportsfield, Redlands Sporting Club, Doug Tiller Reserve, Valley Road Wetlands and a number of schools within a short distance of each other, such as Wellington Point Primary and High School, Redlands College and Mary MacKillop Catholic Primary School.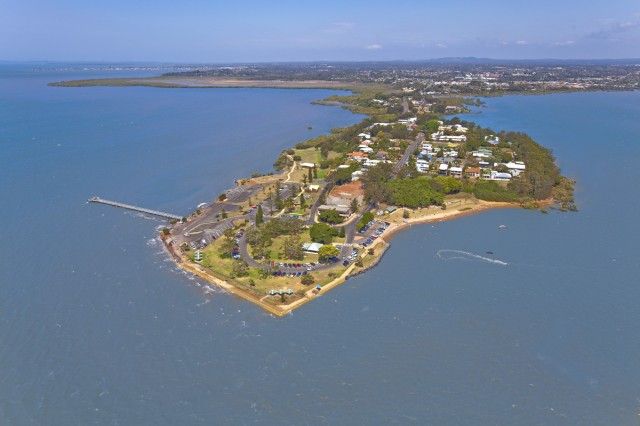 Source: Redland City Council