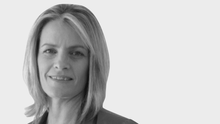 Sales & Marketing Professional
Katharine Waipouri brings to Ray White Wellington Point a raw passion for success.
Katharine is a professional, honest and compassionate person with great communication skills and a passion for Real Estate. She strongly believes in putting people first, doing the right thing and working hard to get the results.
What Katharine loves about real estate is the fact that every day and every client is different and rewarding. Katharine prides herself on being efficient and communicative, keeping her clients informed of every development within their sales process, whether it is by daily email updates, phone calls or weekly meetings, Katharine's number one priority is quality vendor service.
Katharine and her family reside locally in the area and she finds it very easy to promote the fantastic lifestyle and opportunities that the Bayside suburbs have to offer.
"Buying or selling a home is a major event so my job is to help my clients achieve their goals and have a positive outcome. I endeavor to make sure this process is  as smooth and seamless as possible with ongoing communication and contact. I strive to maintain long-term relationships with my clients and my mission is to always exceed their expectations."
Agent Reviews
Vicky Lu- Birkdale

Who ever be a client of Katharine would sure become her friend. She used her knowledge, warm heart and enthusiastic working attitude (to) help my case a lot. My purchase was a very hard one: international, loan problems, three parties involved, but Katharine used her patience and kind heart (and) became a bridge between seller and buyer. I appreciate all of the work she has done and would recommend her as the best agent to my friends. Thank you, Katharine!