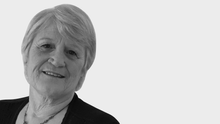 Janice brings to the Ray White Wellington Point team a wealth of industry experience and a passion for customer service. Janice strives to achieve the very best for her clients.
When you engage Ray White Wellington Point to look after your investment property you are getting the services of a highly experienced team - and that makes the difference between just managing your property and doing an excellent job.
Agent Reviews
Marc & Jo Bauman

We wish to express to you, our gratitude and appreciation of our Property Manager, Janice Bakker. The level of support and understanding that we have received from Janice since we moved our properties in Cleveland and Victoria Point over to Ray White Wellington Point has been incredible, and we believe that Janice has gone over and above her role of Property Manager. As we live in Sydney, we really rely on our Property Manager to deal with our rental properties on our behalf, but over the weekend we needed someone to be at our rental property in Cleveland to let the electrician in to install new ceiling fans. Janice made herself available to open our rental property at 9am on Saturday morning and then was there again to lockup the property at approximately 2.30pm when the electrician had finished his installation. Janice was then able to take measurements of all the windows for us so as we could get curtains organised before we made our trip up from Sydney on the weekend where we plan to paint our townhouse. As we only have a few days, time is of the essence and by Janice helping with this; we will be able to get our property ready for the new tenants to move into next week. We greatly appreciate all the help that Janice has given to us over the past few weeks, which she says is "all part of the service". We now have two properties with Ray White Wellington Point and we are extremely happy that they are both being managed and looked after by Janice Bakker.